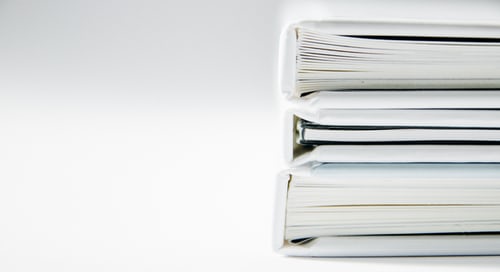 How to Appeal Amazon Flex Termination?
---
After successfully disrupting the e-commerce sector for the customers, Amazon is now seeing a huge boom on its delivery side. With an aim to help individuals make a second earning according to their schedules, the tech giant introduced its Flex Program to outsource their deliveries.
Demanding a basic attitude of professionalism and courtesy, Amazon Flex Program is led by the idea of timely deliveries. Drivers are expected to meet their duties and be efficient with the block commitments they take up. It is imperative for the part-time drivers to hand in the products to the customers safely and on time.
Failing to meet your time schedule or not being able to deliver products after reserving your block gives way to warning emails by the Amazon Flex team. Getting such mails repeatedly can ultimately lead to your permanent termination from the program. To reinstate your account and resume your work, you must draft a compelling Amazon Flex deactivation appeal letter and put your point across.
How to Get Rehired at Amazon Flex?

Delayed and missed deliveries can either lead to a temporary amazon suspension or the permanent termination of your flex account. While this is not an overnight process, the reinstatement of our flex also does not happen in a jiffy. It is the persistence of your appeals that will take you to your desired goal.
Writing a concise, to-the-point Amazon Flex deactivation appeal letter maximizes your chances of getting back to square one. It is integral to realize that Amazon has the busiest operations with multiple appeals sliding in every day. This is the reason your appeal should be drafted in an eye-grabbing, correct and apt manner which is capable of convincing the team of your apologies.
You are usually given a sweet period of 10 days to respond to the termination notice. Always take your time to thoroughly go through the reasons mentioned in the letter and analyze them well. While forming your appeals, acknowledge these reasons, state your genuine situation and apologize for the delay while promising not to let this happen again.
Given the already pre-occupied teams at Amazon, make sure to make follow-up your fortune companion. Sending these appeals daily to the team with a polite tone is likely to help prove your genuineness. Good drivers who are concerned about their work will certainly make it through the process.
In the Amazon Flex wrongful termination cases, you are expected to clearly explain your situation with the required evidence of your innocence. Attach all the needed documents and proofs if the delay or missed deliveries were not led by your mistakes. If your Amazon Flex UK terminated your account, these counter explanations provided can assist you in convincing them to reinstate your flex.
Amazon Flex Not Responding to Appeals
It is essential to draft bespoke appeals for the reactivation of your flex accounts. Casual and wavered letters represent your non-seriousness in attitude which accounts for not receiving responses from the teams. Not complying with the quality standards of the company leads to Amazon Flex policy violation– a significant reason for your account deactivation.
Calling the teams yields little to no output in such cases. An Amazon Flex escalation email can help you get an answer back to the appeal. Stating your justifications clearly helps to get a positive response from the firm, increasing your chances of getting back to work.
There may also be other reasons for the termination of your account which included providing incorrect information or working at other places while reserving a block. If your Amazon Flex photo is rejected, you are required to again fill up the application with the correct details and attachments.
How to Submit Your Appeal?

You must draft a correct appeal letter and explain your entire situation to the Amazon team. A firmly drafted appeal letter must be sent to the customer support email id at "amazonflex-appeals@amazon.com." This is likely to get you a response over the appeal. You can send the appeal mail regularly to come into the eyes of the occupied teams. Continuous efforts can get you through this.
At times when there is no reply for days, an Amazon Flex escalation email can give the desired output. While raising your concern, it is important to be polite and compassionate while feeling apologetic for your actions.
Amazon has been a credible brand and focused immensely on its customer convenience. Given its mission to be completely consumer-centric, it is evident for Amazon to be non-tolerant towards the actions that bother its users. Meeting the quality standards set by the company and complying with its regulations, you can secure a firm role. Through the Amazon Flex program, one can make a great living and achieve their goals with the adaptability of their schedule. It is thus essential to persist with your appeals till you get a concrete, affirmative response.
Contact Amazon Appeal Pro Now!
Reach out to Amazon Appeal Pro right now to solve your Amazon suspension issues. You can call us at (954) 302-0900.
Request a Free Consultation
---