Suspend Amazon Account
Let Our Experts Handle Your Account Suspension and Regain Your Selling Privileges
Amazon is home to millions of businesses. Yours is also the one among them that sells goods through the platform. After investing efforts and resources, your business is paying back. You are converting visitors into sales and making profits.
One fine day, you open your account and find an email from Amazon with the headline – 'Your Amazon.com selling privileges have been removed.'
Amazon has suspended your account and restrained you from continuing your business on its platform. What do you do?
Amazon Suspension Appeal

Amazon Appeal Pro, an e-commerce appeal consulting firm, has a solution for your issue which is the only way to lift your suspension. Our Amazon suspension appeal experts are well-versed in having formal communication with their team. We know what Amazon wants to hear, and we give it exactly that to reinstate your selling rights on the platform.
If you have a suspended Amazon account – contact us right away for a free consultation!
What To Do When Your Amazon Seller Account Suspended?
Suspension of Amazon accounts can bring the best of the businesses to an instant halt. It is because until Amazon reinstates your account, none of your disbursements can go out. For a temporary period, you may need to stop the buying operations as well or continue them at your own expense.
Therefore, sellers panic when they find out that their Amazon account is suspended. They reply to the Amazon team in haste without thinking thoroughly about it. Keep in mind that doing so can make the matter worse.
Amazon Suspended My Account
Before we move forward, you should know what suspension means and what else can Amazon do.
Amazon account suspension refrains you from exercising your selling privileges. However, you can still get back on the platform. You have a chance to appeal to their team by working on a Plan of Action ( POA ). If you succeed in convincing them, you can restore your suspended Amazon account.
If Amazon has rejected your appeal a couple of times, you may get your account denied. This still gives you a chance to submit your revised appeal. However, if your appeal has been rejected a couple of times,  Amazon may ban your account. It means that it will no longer reply to your emails. This leads to a permanent suspension of your seller account from the platform.
Taking the right steps after the Amazon account suspension is, therefore, crucial. Your one wrong action can change the fate of your account and your business. Amazon Appeal Pro is a decade-old experienced e-business consulting firm and has professional lawyers, writers, and experts in Amazon Seller Performance. Take services from us and ensure timely, fast, and right account recovery.
Once your Amazon account is suspended, you can take the following steps –
Determine the Reason Behind Your Suspension
Your instinct will tell you that the suspension is inauthentic and you have done nothing wrong while selling products on Amazon. While that can be true in a few cases, you need to enter into the process with a different mindset.
Identify the root cause of your suspension. There is something about your operations that Amazon does not agree with. Find it out.
However, finding the reason can be difficult. Amazon rarely specifies the clear reason behind the suspension.
Take Steps to Resolve the Issue
Cooperation is the key here. You do not have other choices except to accept your mistake and support Amazon. It is pro-consumer in nature and takes pride in delivering good customer service. Follow the same approach and take steps to deliver loyalty to your customers.
Make Changes to Not Let It Happen Again
Amazon will let you in only if you assure their team that you are working on the issue. However, your statement does not hold any value.
Rectify your mistakes and make changes to your account. Implement new systems to add accountability.
Send an Appeal to the Amazon
Once you have taken the actions you could, it is time to communicate with the Amazon team. You need to reply to them. Draft the letter of appeal to let Amazon know your actions.
The appeal includes the reason for your account suspension, the actions you have taken, and the steps you will take in the future to not let it happen again.
Contact an Amazon Appeal Expert Service
We recommend you not take any action in haste by yourself. Reach out to an Amazon appeal expert service like Amazon Appeal Pro and let them take over the situation. They can not only figure out the reason for your suspension but advise you to take further steps and draft an appeal that has minimal chances of getting rejected.
What To Do When Your Amazon Buyer Account is Suspended?
Amazon is one of the most customer-centric companies. Therefore, it feels unreal when Amazon suspends your buyer account. However, it happens often.
Amazon may suspend your buyer account if you violate its terms and conditions. Some of the major violations are –
The information of your Amazon buyer account is incomplete or wrong.
You are modifying your billing and shipping address too many times for random reasons.
Your location and IP address keep changing frequently.
You are using a stolen or hacked credit card.
Your gift card is unverified or has a high volume balance.
You are making obscene, threatening, defamatory, or fake reviews.
If your buyer account is linked to your seller account and you create more than two seller accounts.
You are using the device of a user whose account has been suspended.
You are letting a suspended account user use your device to use Amazon.
Steps to Follow After an Amazon Account Suspension

Once you get an email stating account suspension, you should take the following steps –
It is unlikely that you are innocent and Amazon has made a mistake. However, if that is the case, let them know by providing proof through documents.
Find out the reason behind your Amazon buyer account suspension.
Do not wait to take action. Gather supporting and authentic documents to present vital proof to Amazon.
Take responsibility and avoid the blame game when you know it is your mistake. This will invite permanent suspension of your account.
Create a Plan of Action (POA) to resolve the issue. Suggest proactive steps to rectify your mistake.
Provide preventive measures to not let it happen again.
Do not spam Amazon with status requests and wait for their reply.
How to Uplift Amazon Account Suspension?
To uplift Amazon suspension, take help from Amazon Appeal Pro. We are well-versed in the detailed and step-by-step process to help you reinstate your account quickly with a 98% success rate.
Our process includes –
When you bring your Amazon account suspended case to us, we ask for you to submit all the necessary documentation to us. We assess them and investigate your Amazon account to figure out the real cause of your suspension.
Once we figure out the reason, we plan solutions for you. We make a comprehensive report based on our research and investigation. It includes the outline of the main issues and the corrective measures to take at the moment.
After examining the suspended Amazon account thoroughly, we drafted a Plan of Action for you. It has a letter of appeal that begins your communication channel with the Amazon team. We assist you throughout the process until Amazon reinstates your account.
How to Deal With Inauthentic Amazon Account Suspension?
A lot of sellers face inauthentic Amazon account suspension. It is the most common reason for account suspension because sellers do not understand the updated policies of the platform.
Here, authenticity is not limited to selling genuine goods. It also requires authentic purchases. If you are buying gray market goods, retail arbitrage, or liquidation goods, your account can face suspension.
To deal with inauthentic Amazon account suspension, you need to prepare a Plan of Action (POA). Collect the invoices for the last 365 days and process them to get verification. Also, analyze your past 60 days to look for signs of customer dissatisfaction. Figure out the cause of the negative reviews. You need to use all this information to write a POA.
Reinstatement of Suspended Amazon Account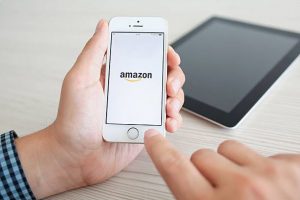 The reinstatement of a suspended Amazon account requires a detailed review of your account and the issue. At Amazon Appeal Pro, experts plan a streamlined process and send an Amazon appeal letter with the Plan of Action.
Amazon can either accept or reject your appeal. On rejection, it gives you a couple of more chances to get back to them with a better solution. Let us see the things that you should avoid to reinstate your Amazon account quickly –
Do not blame Amazon or give excuses. Accept your mistake.
Avoid including an emotion-based writing style in your letter. It is best to stick to the facts. Be professional and write as clearly and concisely as possible.
Do not address any other issue that Amazon did not point out.
Be patient and do not spam Amazon. It can take 48 hours or longer for Amazon to get back to you.
Do not open a new seller account. It can ban your account from the platform.
Is Your Amazon Account Suspended? Talk to Us Right Now!
Amazon Appeal Pro is your go-to consultation for all kinds of Amazon account suspensions. We have partnered teams who have unparalleled experience in both law and e-commerce. Our cost-efficient services are affordable for everyone.
Reach out to us right now to solve your Amazon suspension issues. You can call us at (954) 302-0900.
Request a Free Consultation
FAQs about Amazon Suspended
Why is my Amazon Account Suspended?
The following could be the reason for your Amazon account suspension –
Sell of inauthentic items
Too many buyer complaints
Selling used products as new
Products are not as described
Low-performance rate
Feedback manipulation
Trademark or copyright complaints
Patent Infringement
Too many general changes to the account
Drop-shipping
Counterfeit complaints
How long is Amazon Suspension?
Amazon suspends an account for 17 days. If you do not reply with an appeal within this time frame, your account might get permanently suspended. If they reject the appeal, you'll get at least 3 chances to re-appeal.
How do I reactivate my Amazon Seller Account?
To reactivate your Amazon seller account, contact us to get expert Amazon reinstatement services.
If you wish to do it yourself, you need to figure out the cause of the suspension.
Your main task is to draft an appeal letter for Amazon. It should include the issue, its solution, your current actions to recover from the issue, and future preventive measures.
How do I stop my Amazon Account from being Suspended?
To not be on the radar of Amazon account suspension, follow these tips –
Upload the right documents while making an application for a Seller Account.
Follow the policies and guidelines of Amazon.
Do not sell any problematic or controversial products.
Do not misuse keywords.
Respond to product-quality notifications.
How do I appeal an Amazon Account Suspension?
To appeal for a suspended Amazon account, take the following steps –
Visit the website of Seller Central, select Performance dropdown, and select Performance Notifications.
Click on the Appeal button, and then the Appeal decision.
Enter the details of your Plan of Action in the given form.
Click on Submit Appeal. It is up for review by the Amazon team now.