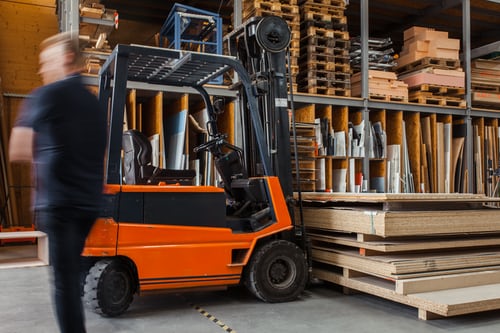 Plan of Action for Late Dispatch Rate
---
Plan of Action for Late Shipment Rate
Amazon, one of the largest e-marketplaces in the world, has established that its priority is customer satisfaction. It does not want its customers to suffer the inconvenience. Therefore, it has strict guidelines and terms of service for the sellers of the platform.
If you violate any of the guidelines or other operational metrics, you risk your Amazon business being suspended. One of the common reasons it happens is that sellers do not meet the selling standards essential for the operational metrics.
Late Dispatch Rate (LDR) or Late Shipment Rate (LSR) is one of the key operational metrics of Amazon. If you go beyond the defined range of Amazon, your account will be suspended.
Here, in this blog, we will take you through topics such as what is Late Shipment Rate is and how you can prepare a corrective action plan for late delivery suspension.
Things You Need to Know About Amazon Seller Appeal Late Shipment
What is Late Dispatch Rate?
Late Dispatch Rate ( LDR ) or Late Shipment Rate ( LSR ) is the percentage of the number of orders that are dispatched late by the seller to the number of orders in a  certain time. It is applicable on the orders that are completed by sellers.
Why is Amazon Seller Account Suspended for Late Shipment?
Amazon considers the Late Shipment Rate as critical since it is directly related to the consumer experience. Consider yourself a buyer. You need a product for a particular day or event, and hence, you ordered it right on time so that it delivers before the day. How would you feel if the seller promised to deliver the product but did not? Will you then give good ratings or reviews to the seller or the platform? What will be your views on making another purchase in the future?
The late shipment has negative impacts on both the seller and Amazon. Customers do not purchase before they do a good amount of research. If you disappoint them, it can result in exasperation, dissatisfaction, and loss of trust.
Amazon does not want the customer to suffer and have a bad experience. Therefore, it has set a defined range of LDR. It should be less than 4% for every seller.
How to Fix Late Shipment Rate Amazon?
Ironically, the only thing you can do to fix the Late Shipment Rate is to start delivering and shipping on time. Here are the tips on how you can do so –
Stay organized and up-to-date with your documents to not delay the shipment procedure.
Avoid human error in the manual shipping process.
Keep track of orders and maintain inventory in stock.
Keep packaging and other shipping material handy to avoid last-minute delays.
Once shipped, mark the item as 'Dispatched' in Amazon.
Keep a consistent check at the Late Shipment Rate.
If you find the rate increasing to more than 4%, get alert immediately. Slow down, and analyze the procedures.
These were the tips you should follow to avoid a Late Shipment Rate deactivation. However, if your account has already been suspended, you need to follow a different set of instructions.
Amazon Seller Appeal for Late Shipment
To reinstate your Amazon account, you need to submit a detailed Plan of Action ( PoA ) or Letter of Appeal to the Amazon Seller Performance team. It needs to have strong content so that you have a sure-shot at getting your account back. Here's how you should write one –
Begin with a short introduction of the reason why you are writing a PoA.
Explain why you were unable to comply with Amazon's operational guidelines. Give genuine reasons. For instance, you were short on staff or inventory. This step will require you to obtain greater detail on the root causes of late shipment.
Now you need to list out the steps you will or are taking to solve the current issue of Late Shipment rates. For every reason you mentioned, explain how you are planning to tackle it. For instance, planning for inventory issues or shortlisting more suppliers, or hiring experienced staff for employee shortage.
Lastly, assure Amazon with 100% conviction that you will begin adopting the mentioned strategies with immediate effect. Moreover, mention that you will take additional measures to keep the customers happy and satisfied.
It's necessary to follow these tips to write an appeal because Amazon does not entertain mistakes. It will consider your appeal a maximum of 3-4 times. If they are still not convinced, you will not get a reply from them, irrespective of your numerous emails.
Contact Amazon Appeal Pro Now!
Therefore, if you have second thoughts on writing an appeal letter, do not take chances as it is a matter of your business existence on the platform. Instead, take help from an eCommerce appeal consulting firm such as Amazon Appeal Pro.
With over a decade of experience and successful appeals, we can assist you to get your suspended Amazon account back within a safe time frame. Contact Us now to avail of our services.
---