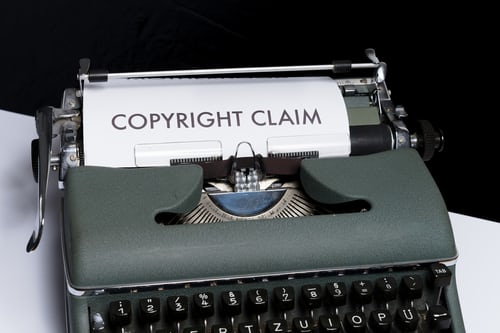 Report an Infringement on Amazon
---
What is the Amazon Infringement Appeal?
Amazon's infringement appeal is intended for use by Amazon intellectual property rights Amazon owners as well as their agents to notify Amazon of alleged intellectual property infringement, including copyright and trademark concerns.
In case if you are not an intellectual property rights owner or agent, Amazon will not be able to process complaints through this form.
Report Infringement Amazon
If you are planning to be an Amazon Seller, you must ensure that the things you are selling or the content you are displaying are not violating intellectual property. If you fail to do so, you can lose your privilege to sell on Amazon.
If you believe that a product or service listing or a seller is infringing on your trademark, patent, or copyright, you may use an Amazon trademark infringement appeal to report abuse.
Here, you have to take a note as Amazon is only concerned about your issues related to intellectual property rights. It does not have any say in contract violations, business disputes, and so forth. Also, as the enforcement of such agreements is a matter between the manufacturer and seller, Amazon does not, in any way, support such enforcement activities. You can only submit copyright, trademark, patent, or other IP infringement.
If your brand is listed in Amazon Brand Registry, you can submit an amazon trademark infringement letter with the help of a Report Violation (RAV) tool or through the Report Infringement Form. Also, to use the Report Infringement form or RAV, the submitter has to be logged in to an Amazon Account.
Amazon Trademark Infringement Appeal Example
If a product or packaging or any other service on Amazon bears your trademark but you do not make that product, you may report this issue under ASIN or the entire product detail page for Amazon trademark infringement.
Product Detail Page Infringement
Now, if your trademark is being used on the product detail page but the product shown or sold is not your product, you can report the use of the trademark on the product detail page under infringement.
Seller-Level Infringement
If you find that a particular offer on a product from a seller is listing a product that infringes your trademark, you may report that offer as infringing.
Nevertheless, in such a case, the product detail page ASIN should remain life if you report an offer. When you are only reporting an offer and not the entire ASIN, you are only referring to the offer for infringement not the entire product detail page or ASIN. Also, you can provide a test buy with a valid order ID to support your report.
Amazon Image Copyright Infringement
For any amazon image copyright infringement or Amazon trademark infringement claim, you should include the following information in your report:
Particular identification of the IP that you think is infringed including trademark, copyright, or patent registration number; the written description of or link to copyrighted work, and so forth.
Nature of the infringement as whether the infringement is on the product, product packaging, image of the product detail page, or text on the product detail page.
List of infringing products (either Amazon Standard Identification Numbers (ASINs) or URLs for the product detail page of the specified product). Now, if you believe that only a subset of sellers are infringing, and you are not accusing the entire product detail page, click the checkbox next to the name of each seller you are reporting in the Report Infringement form or RAV.
Furthermore, you should also state any additional information that will help Amazon in processing your complaint including order ID for test buy on the product you are reporting. Along with this your contact details (name, address, phone number, email address, and secondary contact details that are shared with affected sellers.)
Owing to the validity of your notice, Amazon will notify certain sellers about your claim and share your secondary contact details with them to follow up with you. In case if your infringement is accepted, the reported content will be removed, and further action will be taken against the accused infringing seller. However, such actions are confidential.
In case you notice that your infringement is rejected, Amazon will not take any action against the seller. Post that, you will receive a notification stating the reason for the rejection of your notice.
Takeaway
Amazon is the largest online seller and does not support trademark, copyright, or patent infringement. If in any way, it occurs to the seller that his product is being infringed, Amazon provides specific support to help and take action against the infringement.
You can either make a trademark infringement appeal or fill out the RAV form depending on the type of your infringement. The course of action by Amazon depends on the authenticity of your claim. If found valid, the content is immediately removed, and action is taken against the seller.
Contact Us
If you are facing some legal trouble with your Amazon seller account, reach out to Amazon Appeal Pro. Our expert team will understand the intricacies of your case and suggest the best plan of action. To know more about our services, contact us here.
---