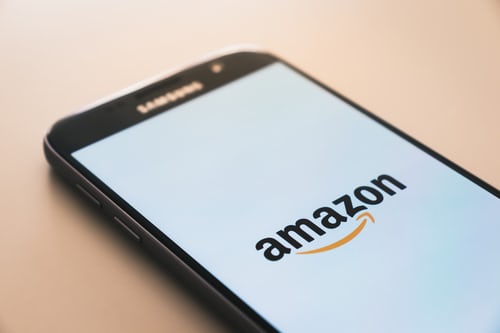 How to Get Back on Amazon After Being Banned?
---
Banned from Amazon
The world's largest online retailer Amazon Inc has banned several buyer accounts for misusing the facility of the return policy and violating other terms. 
Shopping at Amazon is appealing. They deliver your orders quickly(two-day shipping with Prime account), have an easy return policy, a wide range of products. It ensures that you get your products early and do not end up with a poor product. 
Get Back on Amazon After Being Banned

So when you receive a product that is not expected, it is easy to get rid of that with Amazon's 30-day return policy. But according to the Wall Street Journal, Amazon has banned some accounts for requesting too many returns. 
Yes, the world's largest retailer started terminating customer accounts for breaking terms of use without mentioning the violation. This mainly about availing of the return policy liberally. 
Amazon customers have received emails informing them that their account is banned because of the large number of returns they have made. 
Complain About Banning their Amazon Accounts To Facebook & Twitter
Some Amazon customers have taken this concern to Twitter and Facebook and complain about banning their accounts. They have shared screenshots of the emails that they have received from Amazon. Amazon also reverts the reviews asking for the reason why they have made a lot of returns in the past 12 months. 
It is quite difficult to expect from an online retailer that aims to become the world's most customer-centric online store. It is a company that gives competition online as well as offline stores with its hassle-free return policy for its customers. But this is not the first time Amazon is banning their customer's accounts. 
A report shows the Amazon account suspension of a customer who has returned 37 items out of 343 purchased within two years. Amazon has also informed that the customer is going to lose the earned gift card also from his account. Various similar reports highlight such policies of Amazon. Still, nobody knows what constitutes so many returns. 
According to some prerequisites, an item is eligible for return after purchase. But nothing is mentioned about what number of returns is considered as a policy violation. And, when the company will terminate the account. However, it is mentioned in the terms and conditions of Amazon that the company reserve every right to suspend or terminate any account, refuse service, and cancel the order, and Amazon service.
What does Amazon Say?.
Amazon has not mentioned its protocol to identify suspected accounts and banning them. It has also not provided any information or statement explaining to the users about the number of returns per year, after which their account will be banned. Amazon states, they only ban an account when the user violates their terms and conditions and misuses its policy. They have stated that they want everyone to use Amazon, but there are certain events where someone abuses their service repeatedly so they have to take action with their accounts. 
They stated that they do not take these decisions carelessly, but with over 300 million customers around the world, it becomes necessary to take action to protect the experience of all other users. 
Suspicious Activity of Users
The company interrupts the service for users who make too many returns, return the wrong product or write false product reviews on the site. They have a computer algorithm that flags the suspicious activity which is then reviewed by the humans in person if they take any action. If they notice a repeated behavior that is completely out of the norm then they are not the potential customers for the company. 
Amazon Ready for Compensation for Any Error Made on Its Part
Amazon encourages to contact them directly if any user finds any unreasonable action from the company's side. They will review the whole scenario and take appropriate action. If any error has been made on Amazon's part then they are ready for relevant compensation for it. 
Also, the user of Amazon does not have to monitor their order history on their own, they can have quick access to it by downloading the document by clicking on "Your Account" then "Download Order Reports". Also pay attention to emails from Amazon's customer service asking about your return rate, as such emails are received by the customers before getting banned.  
Get Unbanned From Amazon Contact Us Now!
Reach out to Amazon Appeal Pro right now to solve your Amazon suspension issues. You can call us at (954) 302-0900.
Request a Free Consultation
---